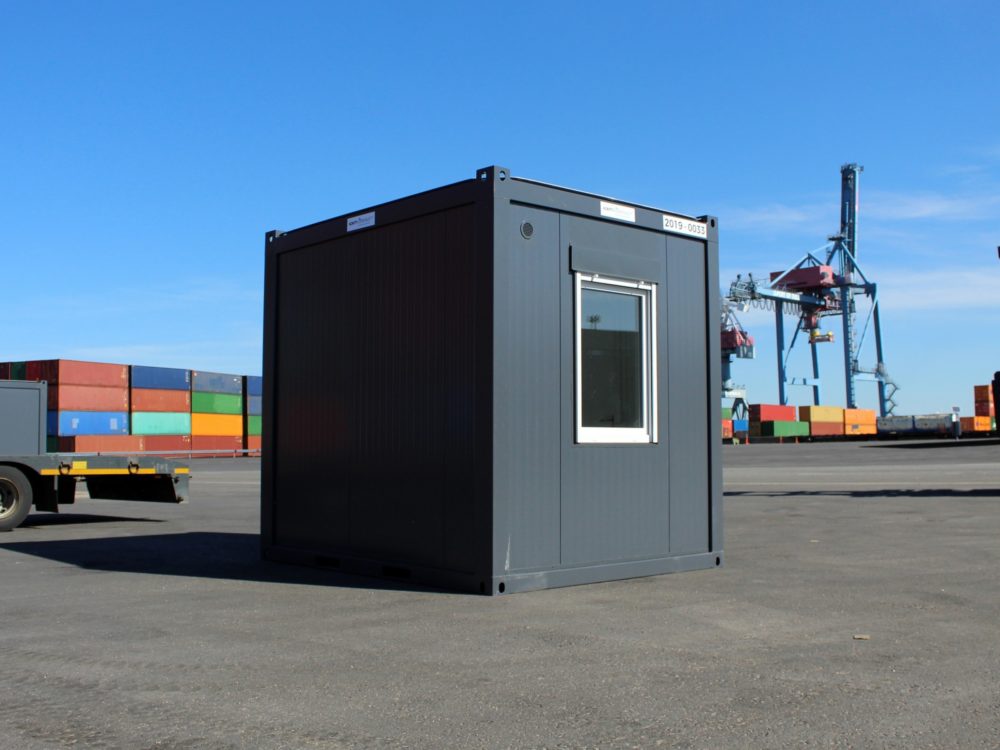 All of our office container models are designed and built for all year round usage in Europe – even the harsh Nordic winters! Office containers provide a fast, affordable and flexible solution when you need high quality space.
Models can be combined to form larger spaces, and we provide a large amount of modifications to the containers, such as glass walls, customized size and furniture
Containers are available new and used in Europe. Special models are made in Europe and can be built based on your design.
Flexible Design
Fully insulated
Custom and ready made units
All units are equipped with ventilation and electricity
Container condition rates
Condition rate
One way / uusi
Uusi kontti, saapunut rahdissa satamaan. Pieniä käytön jälkiä merirahdista ja käsittelystä.
Condition rate
A+
Erittäin hyväkuntoinen kontti. Ollut esim. vuokrakäytössä, eikä kontissa ole suurempia käytön jälkiä.
Condition rate
A
Käytetty, rahtikuntoinen kontti. Kontti on ollut käytössä 5-15 vuotta ja siinä on ulkoiseia käytön jälkiä. Ovet toimivat, lattia on ehjä. Vesitiivis, ei reikiä.
Condition rate
B
Käytetty kontti, joka on vanhempi ja kuluneempi kuin A-luokan kontti. Rahtikuntoinen, mutta enemmän käytön jälkiä ja kulumista. Voi vaatia hieman korjausmaalausta.
Condition rate
As is
"Myydään siinä kunnossa kun on". Vioittunut kontti, joka ei täytä rahtikuntoisuuden kriteerejä, ja kontissa on vikoja.
Options